Fresh Creamy Burrata in Palm Beach
To learn more about our fresh cheeses and Italian products
For the finest, handmade Italian cheese, try the burrata from Mozzarita. Produced fresh with no additives or preservatives and using traditional techniques, this soft and indulgent variation of mozzarella will leave you wanting more!
Fresh Creamy Burrata
One of the most delicious varieties of mozzarella, our fresh and creamy burrata is not to be missed. But what is it exactly? Burrata, literally translates as 'buttery' which hints at the heavenly experience to come.
Regular mozzarella with a decadent twist, burrata is filled with a mixture of shredded mozzarella and cream, giving it an oozy, melt-in-your-mouth, smooth texture.
As for the outer layer, we create this by flattening mozzarella into a disc shape. Next, we'll place the shredded curd and cream blend into the center, encasing the mixture inside what looks like a soft pillow.  
For the ultimate indulgent treat, we also produce a burrata with truffle cream. Yum!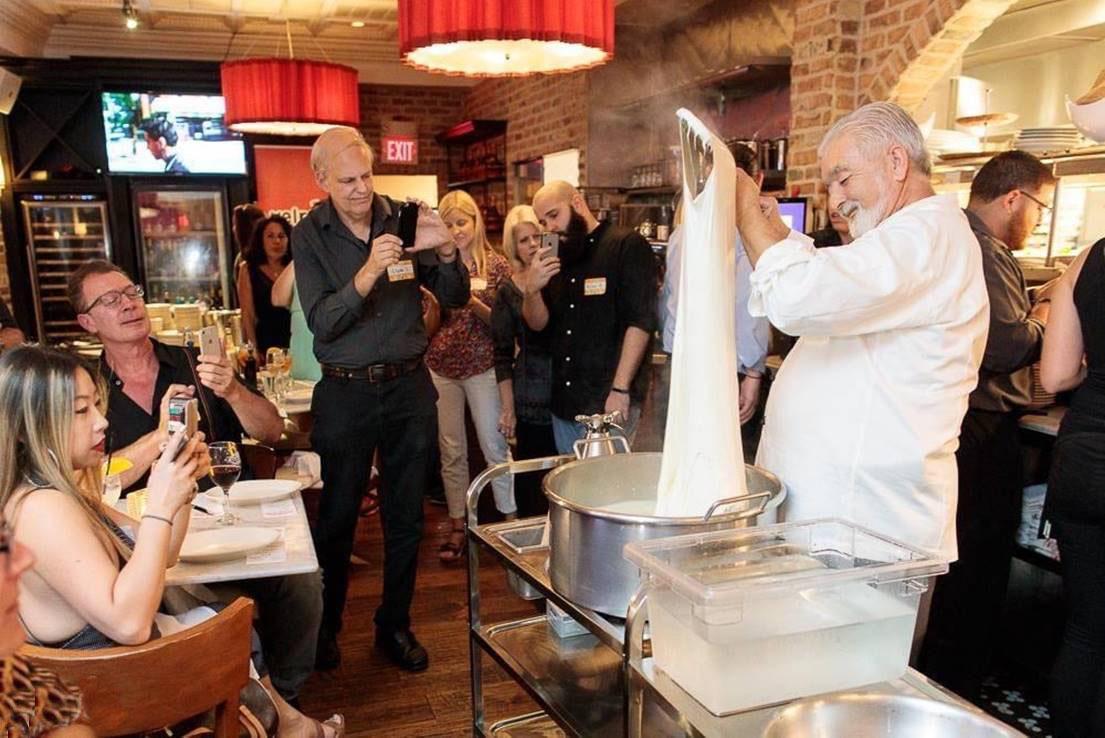 The smooth and creamy taste of heaven

 
Mozzarita Inc. is committed to ensuring that the collection and processing of data carried out by our
mozzarita.com
site complies with the General Data Protection Regulations (GDPR) and the Data Protection Act. To know and exercise your rights, particularly concerning the withdrawal of consent to the use of collected data, please consult our
privacy policy
Fresh Italian Handmade Mozzarella
Fresh Creamy Burrata
Traditional Authentic Italian Cheese Maker
Quality Gourmet Italian Cheese
Fresh Handmade Italian Cheese
Authentically Italian
High-quality ingredients
Handcrafted
Highly rated
Palm Beach
Boca Raton
Miami
The Best Way to Eat Burrata
Burrata hails from Southern Italy along with our founder, Vito Volpe, so you can be sure our recipe stays true to its Italian heritage. Best eaten fresh (within 24 hours of purchase) and at room temperature, the delicate and creamy taste of burrata can be enjoyed without much fuss.
For a sumptuous starter, serve with fresh tomatoes, prosciutto crudo and some freshly baked bread, not forgetting a generous splash of good quality extra virgin olive oil and some aromatic basil.  Burrata is also a fantastic substitute for the mozzarella to add some flair to your pizza.
At Mozzarita, we produce a whole range of fresh Italian cheeses to tempt your taste buds!
Best served simply with quality, fresh produce