Fresh Handmade Italian Cheese in Palm Beach
To learn more about our fresh cheeses and Italian products
Mozzarita is an authentic Italian cheese producer in South Florida! We produce and sell fresh, hand-pulled mozzarella and other Italian cheeses to bring you a real taste of Italy right here in the US. 
Fresh Italian Handmade Mozzarella
Ask any great chef and they will tell you the same thing, a great dish is all about using the best ingredients. At Mozzarita we pride ourselves on the quality and taste of our handcrafted mozzarella. You'll find it tastes just as delicious straight out of the package as in your favorite lasagna recipe! With no additives or preservatives, our cheese is as fresh as it comes.
There are several different types of mozzarella, many of which we produce here at Mozzarita. Choose from our unbeatable selection. We proudly offer…
Classic Fior di Latte (cow's milk)
Smoked
Ovolini (egg-sized)
Trecce (braided)
Nodini (knots)
Ciliegine (cherry-sized) 
Sfoglia (rolled) 
Bocconcini (nuggets)
Mozzarella di Bufala (buffalo milk)
And more delicious and authentic Italian products!
Check out our exciting range of options in-store or on our website!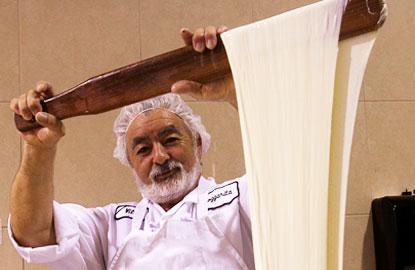 We pride ourselves on the quality of our mozzarella

 
Mozzarita Inc. is committed to ensuring that the collection and processing of data carried out by our
mozzarita.com
site complies with the General Data Protection Regulations (GDPR) and the Data Protection Act. To know and exercise your rights, particularly concerning the withdrawal of consent to the use of collected data, please consult our
privacy policy
Fresh Italian Handmade Mozzarella
Fresh Creamy Burrata
Traditional Authentic Italian Cheese Maker
Quality Gourmet Italian Cheese
Fresh Handmade Italian Cheese
Authentically Italian
High-quality ingredients
Handcrafted
Highly rated
Palm Beach
Boca Raton
Miami
Traditional Cheese-Making Techniques
Say the word Italy and images of pasta, pizza, and of course, cheese automatically come to mind. No one does food quite like the Italians. Food is central to Italian culture, bringing happiness and a sense of togetherness and community. Italian chefs are famous for saying 'C'è mozzarella, e mozzarella'. There's mozzarella, and then there's mozzarella!
The celebration of the best kind of mozzarella lies at the heart of our philosophy here at Mozzarita. We are unique in our cheese-making process.
Our Italian founder, Vito Volpe, has been making cheese using traditional techniques since he was a young boy, and he continues to make cheese this way to this day. Simple, fresh and authentic, the true flavor of Italy is available right here in Southern Florida.
An inimitable taste of Italy